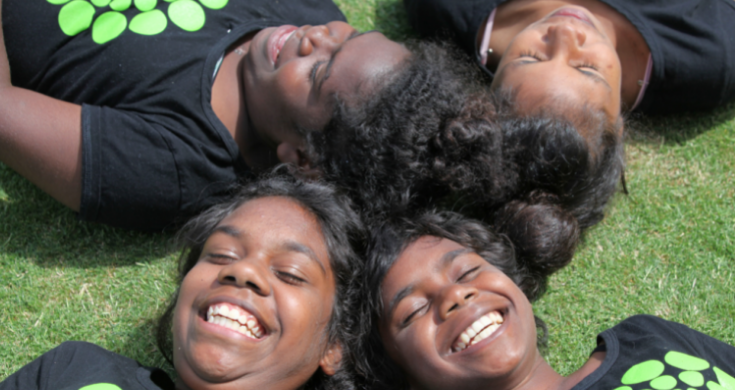 Girls from Oz is proud to have an established and rewarding relationship with the Westpac Foundation.
This year, and for the past four years, we have been generously backed by the Westpac Foundation, receiving five Community Grants to the total value of $50,000. With this support we have been able to continue to empower Indigenous girls and young women in remote Australian towns.
In 2017 we celebrated by recording Beautiful Dreamer, which was used by Westpac as their hold music. Westpac even made a promotional piece, filmed in Carnarvon, which you can read more about here.
In 2019 we were the recipients of a unique source of funding, The Westpac Foundation Rural Community Grant, a collaboration with the Foundation for Rural & Regional Renewal, which was to support our planned 2020 Travel Program to Melbourne.
Most recently, we were thrilled to be asked to feature in the Foundation's social media campaign, 'Westpac Helpers', which shines a light on how we are helping to improve education outcomes for women and girls through performing arts. See the campaign here.
In addition to financial support, the Foundation provides grant recipients, Westpac Scholars and community partners access to a wide range of skills, expertise and resources via the Westpac Changemakers Program, which Girls from Oz has benefited from.
We would like to give a big thank you to our Westpac Community Ambassador Ainsley Pope, who has supported us in our philanthropic relationship with the Foundation, and as a Giving Circle Coordinator during our annual Giving Circles Campaign this year.
Ainsley Pope first learned about g-oz from her sister, Dale Pope, founder of Red Ed (Raw Energy Dance Education) who was an Instructor on the first ever g-oz Community Program in Halls Creek.