Engagement through the arts
We provide performing arts activities for girls and young women in remote and regional Australia. Our program is not audition or talent based, but uses the performing arts as a hook of engagement to encourage participants to regularly attend school and experience the benefits of sustained engagement in educational activities.
Our program employs a tried and tested arts engagement model, developed over 30 years, to engage and re-engage females living in some of the most vulnerable communities in Australia. Participation in the arts is a proven way to improve confidence, motivation and a sense of belonging in an environment that highly values team work and encourages the development of leadership. Our goal is that through this program of engagement, girls and young women will break the cycle of poverty and pursue opportunities in education and employment.
Reaching participants far and wide
We currently reach over 600 participants across our five program locations; Halls Creek, Carnarvon and Bidyadanga in Western Australia and Lockhart River and Kowanyama in Far North Queensland.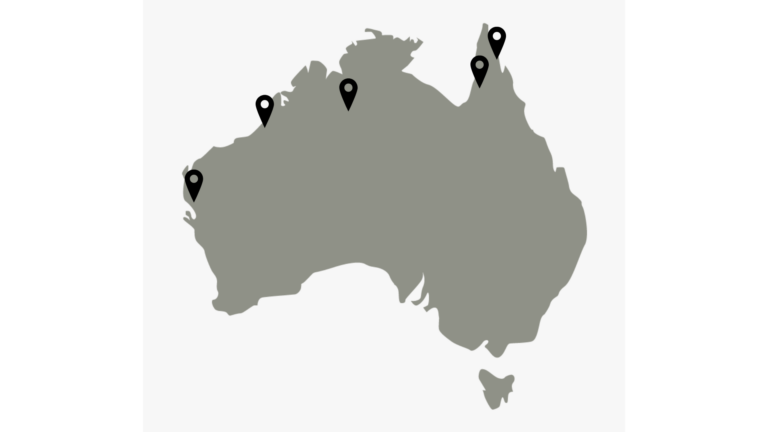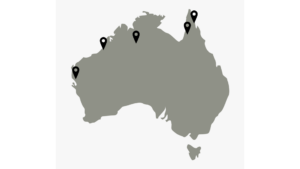 At the invitation of former Board member Sciona Browne, we travelled to Halls Creek in 2009 to set up a regular program at Halls Creek District High School; we have been working with the students and community at large ever since.
After spending three years consolidating our program model in Halls Creek, we were ready to expand our reach. In 2012, we piloted our second program location in Carnarvon, partnering with Carnarvon Community College.
Our Patron, The Honourable Dame Quentin Bryce AD CVO, is a Queensland native and has always been keen for g-oz to establish a site in her home state. In 2015, she connected us with the Puuya Foundation who work with and support the Lockhart River community.
Former Kowanyama State School Deputy Principal, Hayley Lawton, was a teacher supervisor on our g-oz Travel Program in 2016 when she worked in Lockhart River. She pursued g-oz upon her move to Kowanyama in 2017.
After consultation with the Western Australian Education Department, we connected with La Grange Remote Community School, the largest Remote Community School in Western Australia and ran our first pilot program in Bidyadanga in the second half of 2022.
The remoteness of the communities we work with means we deliver our program via an intensive method. During each school term, our specialist program staff and volunteers visit each program location to deliver one week-long Performing Arts Intensive. During our Term 4 visit, staff select 8-10 of the most engaged participants from each program to take part in our annual Travel Program.
Reliable and consistent contact
The consistent contact we have with our participants is central to our success and one of our major points of difference. Girls from Oz has been a reliable aspect of the girls' educational experience in each town for many years now and this is a level of commitment that they rarely experience, as many other programs targeting these areas just come and go. Participants develop trusted relationships with our staff, which invariably leads to them taking risks and feeling comfortable to try things that they otherwise might not.
Darryl Dedman

Former Principal - Halls Creek District High School

"Adolescent Aboriginal girls in particular find it very difficult to draw attention to themselves, experiencing what they describe as 'shame' in such situations. Over time the g-oz team has been able to challenge this disempowering attitude. I believe this delivers enhanced prospects for employment, education and community involvement in the future."

Casey Mulder

Teacher - Halls Creek District High School

"What growth we've seen in the girls and their ability to engage in this program. Loving their enthusiasm and the pride they're taking in what they're doing. G-oz is making a huge impact here"

Wonita Edwards

Past g-oz participant - Halls Creek District High School

"It has made me feel more confident to meet more people and to do more performing. I want to be a doctor and g-oz made me think I can do anything."

Kathleen Noonan

Journalist

"Girls from Oz does potent, targeted, nuanced and intelligent work. It knows if you educate a girl, you educate a community."