Donate to a bright future
We have been able to achieve a lot in 14 years thanks to the support of our generous donors and partners, but we need your help to keep growing. Big or small, we value your donation as it ensures we can continue to make a positive and meaningful difference in the lives of girls living in remote and regional Australia.
Donations over $2 are tax-deductible and there are a number of ways you can donate to g-oz.

2022 Giving Circles Campaign: Bidyadanga and Beyond
Our 8th Giving Circles campaign was launched on May 23, 2022 with a goal of raising $50,000 (#50infive) to fund a full year in our fifth community, Bidyadanga.
We've been delivering successful, engaging Community Programs in Western Australia since 2010. We are committed to building on our achievements in the Halls Creek and Carnarvon communities and look forward to developing relationships in the remote community of Bidyadanga.
In partnership with La Grange School and the Bidyadanga Community (180km south of Broome), we are aiming to introduce and deliver a Community Program, along with an annual Travel Program to a capital City, commencing in August 2022.
75% of students at La Grange Remote Community School in Bidyadanga are positioned in the lowest socio-educational advantage quarter. Opportunity for employment is extremely low with employment available in the areas of general store, takeaway and municipal services. Broome is 180km north and is the nearest urban job market.
There is a high percentage of younger residents between the ages of 12 and 25 years and the community has placed a high priority on developing resources to meet the needs of young people.
Our aim is to contribute to the Bidyadanga community's long-term goals and work with them so that we can become a reliable, consistent presence in the young girls' lives, like we are for so many across Australia.
Since 2015, our Giving Circles program has raised in excess of $300,000 and we're eternally grateful to all supporters who help us to make important educational opportunities available to Girls from Oz participants.
2021's campaign was focused on funding a full program year in Kowanyama. Almost doubling our aim, the money we raised paid for four weeks of community program delivery and will see some of our newest participants able to be involved in our next Travel Program that will see girls spend a life changing week in Melbourne in November.
Other ways to donate
Donate online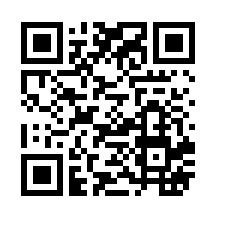 The simplest way to donate is through the online giving platform GiveNow. Using this secure platform you can easily set up a recurring donation or make one-off donations. Once your donation has been processed, GiveNow immediately issues donors with a receipt for taxation purposes. Please use the GiveNow form shown here to set up your one-off or regular donation.
Workplace Giving
If your employer has a workplace giving program in place, you can nominate Girls from Oz as your preferred charity and start giving through your organisation's payroll system. Workplace giving through Good2Give is an effective way to raise money for g-oz. Please contact us if you're interested in setting this up.
Shopnate
Shopnate enables users to donate to a charity at no additional cost every time they shop online with selected retailers. Shopnate's partner retailers pay a small commission on all items purchased, which is donated to g-oz. Visit Shopnate to sign up and start donating.
Other ways to donate
Donate directly by posting a cheque or money order to our office. Please ensure you include your name and return address or email address so we can issue a receipt for taxation purposes.
If you would like to donate your time, please fill in our Volunteer form and we will be in contact shortly. If you would like to support us in any other way, please contact us to discuss your idea.
ACNC-registered charity 
Girls from Oz is registered with the Australian Charities and Not-for-Profits Commission; the independent national regulator of charities.
You can find out more about the ACNC and view g-oz's Charity Register listing by clicking on the registered charity tick.