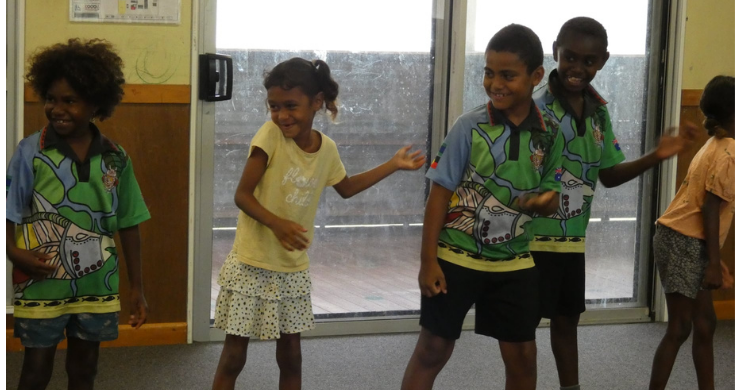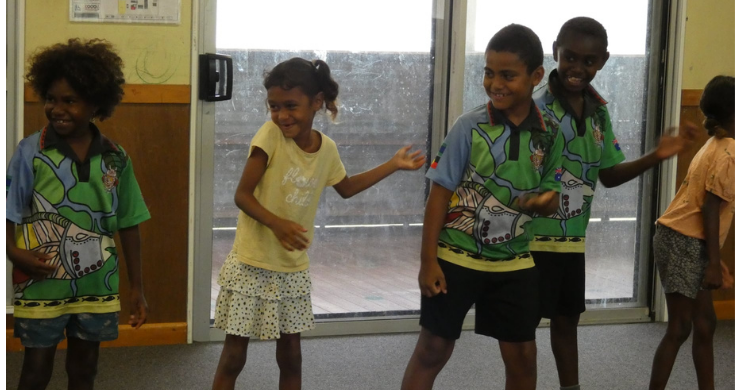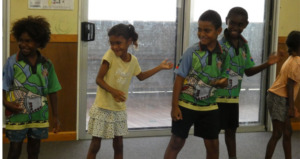 g-oz has been fortunate to connect with three of our communities this Term, to help out with the end of year concerts. The past two weeks has seen eight Instructors visit Carnarvon Community College, Lockhart State School and Halls Creek District High School to help present their end of year shows.
Ultimately, we needed to get creative due to border closures, and that we did!
We adjusted our Term 4 program to visit communities to coincide with the concerts; involving community consultation, collaboration and teaching to staff to put on a selection of song and dance items. We worked closely with the school leadership teams to contribute to the development and production of the shows. Handpicked pre-recorded repertoire was sent ahead of time so the teams could practice and become familiar with the repertoire before our Instructors arrived.
And the concerts went down a treat!
Lucy Jarvis, who was lucky enough to spend the week in Lockhart River as an Instructor, said the week was full of fun and learning and the concerts were a huge success, with the students feeling a huge amount of pride.
Lockhart State School staff members were also thrilled; "Wow! Lockhart State School held their end of year performance today. It was fantastic! Our kids shone and were super confident to get up and give their song and dance a go. After all, they have been practising for the last four weeks. A huge thank you to our wonderful teachers and teacher aides who have supported the students with their performance. Another huge thank you to Miss Lucy, Miss Ella and Miss Rhiannah from Girls from Oz for coming up and helping us get everything just right."
Girls were able to enjoy the opportunity for leadership with speaking and duet parts, developing their mentoring roles in the school as well as their community leadership skills. Girls were also able to build on songs and performances that they'd learnt earlier in the year; practising, performing and refining.
We couldn't have made the concerts happen without substantial support from our principal partner, the Australian School of Performing Arts, with support from ASPA Education. The unexpected diversion we had to make this year fortunately led us to an exciting place and we look forward to seeing where this model leads and the impact it has on children in remote Australian communities.