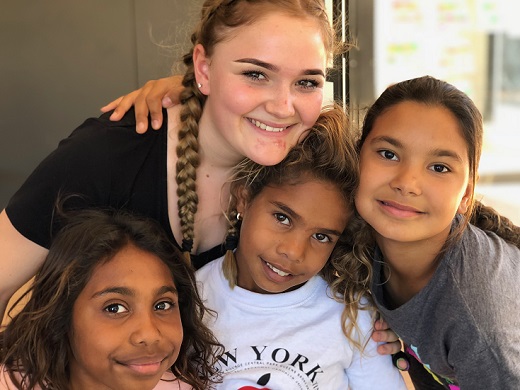 I could go on for days talking about how wonderful my experience was going on the Shining in the Kimberley tour.
Going into the tour I didn't really have any expectations; I really had no idea what we were getting into. But meeting all the girls from Halls Creek surpassed any expectations I could've had, and put the Girls from Oz program into perspective for me.
I was always supportive of g-oz, as the Australian Girls Choir g-oz Community Leaders in Perth are always enthusiastic about fundraising for the cause. Having said that, if I'm honest, I didn't really know exactly what g-oz stood for, or the specifics of what the organisation does.
Just being in Halls Creek for a short amount of time was enough to show me how much the g-oz program impacts the whole Halls Creek community, and how much confidence and joy it brings to the girls.
I learned so much on the tour and I hope one day I can be a part of the g-oz program, because seeing the smiles on the kids' faces as they danced and sang was so heart-warming.
Thank you so much for giving me and nine other AGC girls this experience. I think it's safe to say we all had an incredible time.
By Laura Marum, AGC g-oz Community Leader (Perth) and Shining in the Kimberley touring chorister