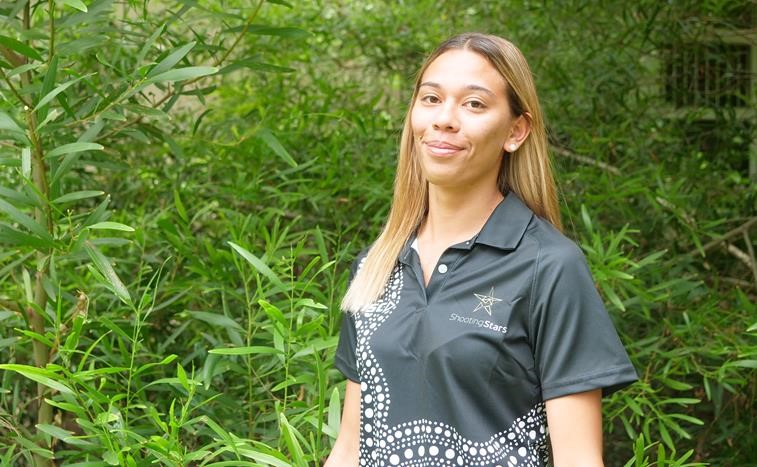 g-oz Alumni Inspires Young Girls of Halls Creek
When we began our Community Program delivery to Halls Creek in 2010 we met Sophia Gumpoltsberger, an energetic and enthusiastic g-oz participant from day one. Highlights of Sophia's time with us include:
Meeting Dame Quentin Bryce AC DVO who was the Governor-General at that time and visited Halls Creek at our invitation in May 2010,
Participating in two travel programs, the first to Sydney where she had a 'sleep over' at Admiralty House with Dame Quentin, and
Performing at the Opera House with over 600 members of the Australian Girls Choir to a packed audience.
Sophia is now a the Assistant Program Coordinator in Derby for Shooting Stars, one of our Western Australian community partners. Sophia recently sat down with g-oz Founding Donor Nicole Muir where she said that her many experiences with Girls from Oz contributed to her decision to work with young girls and she's excited to be doing something that is making a difference. She was inspired by the women leaders and mentors she encountered and is proud that the little girls in Halls Creek were in turn inspired by her when she was a senior student. Nicole recalled that it was heart-warming to hear Sophia talk about that awe inspiring moment of singing to an audience of over two thousand people at the Opera House, double the population of Halls Creek at the time. We are so thrilled and proud of the work Sophia is continuing for women and girls in the Derby community.
"Girls from Oz opened my mind and encouraged me to get out of Halls Creek to see what else was out there. I thought Halls Creek and the Kimberley was all that there was for me and getting out had a big effect."

Read about our Halls Creek Community Program here.