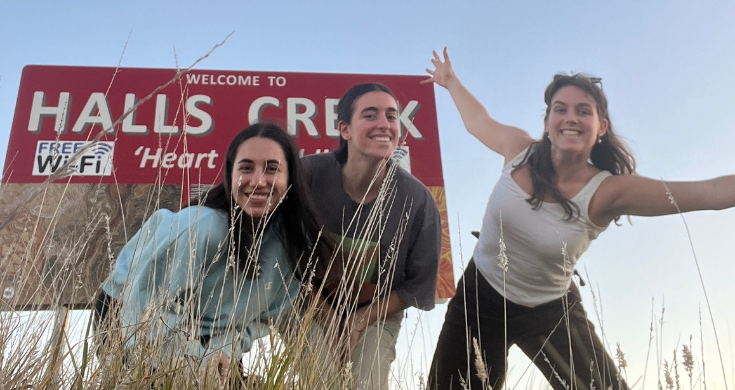 Lauren Coppel; AGC Alumni, Tutor, g-oz Instructor and Giving Circle Coordinator recently went on her first Community Program to Halls Creek and made extraordinary efforts with fundraising for the Giving Circles Campaign this year.
Lauren Coppel began her journey with the Australian Girls Choir in Sydney when she was 13 and finished as a senior member of the Performing Choir when she was 17.
Starting work as an AGC Tutor not long after, Lauren was given the opportunity to share her love of song and dance with other AGC choristers. Being an AGC Tutor led Lauren to take her first trip as a g-oz Instructor to Halls Creek in May this year.
"The first time I ever experienced anything to do with g-oz was when the girls came over on the Travel Program in Sydney in 2019. Being able to see them on stage was amazing."
"I've always thought that's something I'd love to be a part of. I love having the opportunity to teach girls through the Australian Girls Choir, so having the opportunity to do something like this in Halls Creek or in any of our communities has always been something I've definitely wanted to experience."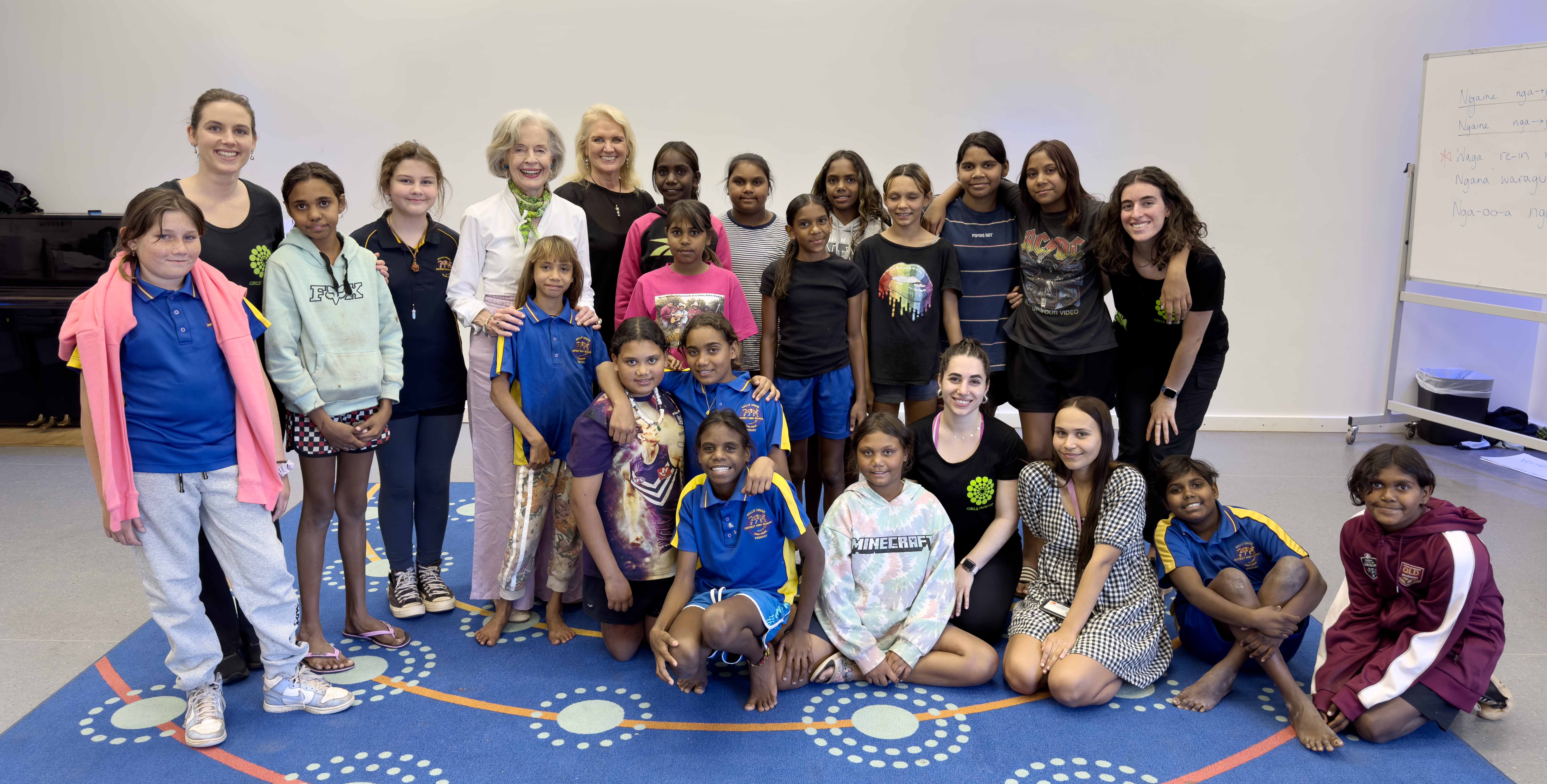 Was Lauren's first time in community what she expected?
"Definitely. I think you come back and you hear everyone who's been on a Community Program say, 'It's been an amazing experience,' and you go, 'Yeah, I'm sure it has been.' But I think only when you really go for yourself, do you really understand what it's like. Not only do we get to make a small impact on these girls' lives for the week that we're there, but I think they've made a really big impact on my life as well, just in the short time I was there with them. The whole experience has truly exceeded my expectations completely."
Lauren signed up as a first-time Giving Circle Coordinator this year in our bid to raise $100,000 for the g-oz Travel Programs: 100,000 reasons why campaign. With the support of friends and family, Lauren's Giving Circle was off to a great start.
Lauren's workplace, Australian life insurance agency TAL, then agreed to match dollar for dollar Lauren's fundraising efforts through their philanthropy arm, the TAL Community Foundation. Through direct funding and volunteering efforts, the Foundation's areas of focus include Aboriginal and Torres Strait Islander communities.
Overall, Lauren's efforts contributed more than $3,800 and helped g-oz reach the $100,000 target.
What impact has working with g-oz had on Lauren so far?
"You can really see that we are doing small things, but really important things in these girls' lives. I think that's something that I've taken home with me; that all you need to do is do something a little bit helpful to make a bit of an impact on yourself and those around you. But also keeping those girls in the back of my mind the whole time I think is really important for me, and being reminded of how privileged and how lucky I am to live where I do."