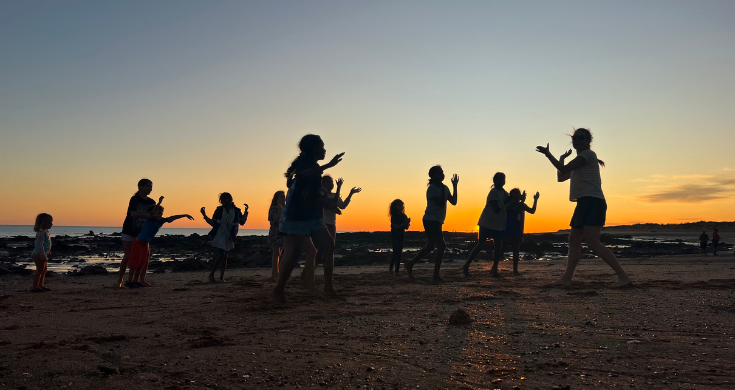 Term 3 saw eleven wonderful Instructors complete five Community Programs.
We had four Instructors visiting community for the first time and we were welcomed with open arms in our newest community, Bidyadanga.
It was our 50th week of delivering successful, supporting and engaging programs to the community of Halls Creek, while we made our 25th trip to Lockhart River, our 37th to Carnarvon and our fifth to Kowanyama!
We reached 280 kids across the five trips and we spoke to some of our Instructors about their experience over the week.
Read along from each of our Instructors and hear first-hand of the recurring themes of growth, engagement and confidence building.
Beautiful Bidgie
"We often see immense growth in confidence and trust in our time with the girls, even just in the single week, but my visit to Bidgie was like an enhanced version of this.
Within our sessions from one day to the next we noticed the girls stepping outside of their comfort zone, giving things a go and taking safe risks.
We were so incredibly fortunate to have some wonderful staff members of the school take us on an afternoon beach trip, where many of the girls and even some of their family members (and members of the community) joined us for some rock pool wanderings, dancing on the beach and sunset chats.
This was only Day 2 but we already felt the girls opening up to us; showing us special features of the area and exposing their wonderfully playful personalities.
This trust and openness continued in our sessions throughout the week. A confident assembly performance on Day 3 was another moment of 'safe risk' taking. I'm so excited to see how this continues in our Term 4 visit, and beyond." – Shelley Moore (NSW)