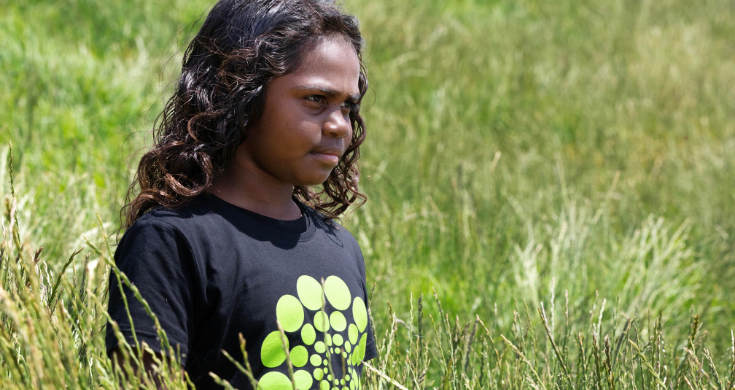 Take a look at all of the exciting plans we have for this year!
20 week-long Community Programs in Halls Creek, Carnarvon, Lockhart River, Kowanyama and Bidyadanga: For the first time, we'll be undertaking one week-long Community Program per term in our five communities. We're excited to be starting next week in Bidyadanga.
2 Travel Programs to two capital cities in November: A select group of girls from our three communities in Western Australia will meet in Perth for a week of singing, dance, performing, learning and connection, while highly engaged girls from our two Queensland communities will do the same in Brisbane.
1 'Captivating Carnarvon' Reverse Travel Program: The Australian Girls Choir, in conjunction with g-oz is delighted to be extending the opportunity to twelve senior choristers to travel to Carnarvon, on the Coral Coast in Western Australia, for a week of singing, dance, performing and cultural learning.
1 tour of the Kimberley region of Western Australia with g-oz Patron Dame Quentin Bryce AD CVO: g-oz Patron Quentin Bryce will undertake a week-long tour of the Kimberley with Chair Nicole Muir. The tour will see Quentin and a team of Instructors visit the longest standing g-oz community, Halls Creek, and our newest, Bidyadanga.  We will capture the journey on camera and create a mini-documentary.
May 26 is National Sorry Day and this year the g-oz girls from Halls Creek will travel to Kununurra to perform at the Ord Valley Muster. We think it will be an extremely powerful moment for Ms Bryce to be with the girls at the beginning of Reconciliation Week.
1 'Lead and Succeed' Leadership Development Program: We aim to design and deliver a formal and bespoke Leadership Development Program in Halls Creek and Carnarvon. With the long-term plan being to create employment pathways for and increase employability of young women, we will recruit school-aged trainees to participate in this structured leadership program.
1 Language and Song Project in Kowanyama: Working with local female Elders in community, we aim to support the reintroduction of traditional language via the completion of song translation and transcription. We plan to develop teaching resources as part of the recording process and present the finished songs to community, with monitoring and evaluation to take place at the conclusion of the project.
More than 600 engaged young girls across Australia: We will continue to reach over 600 participants nationally, advocating the importance of education, training and employment for success.
"If we're not investing in the early years, we see massive social problems down the track because it means our children start with a gap."
Catherine Liddle, CEO of SNAICC and g-oz Board member