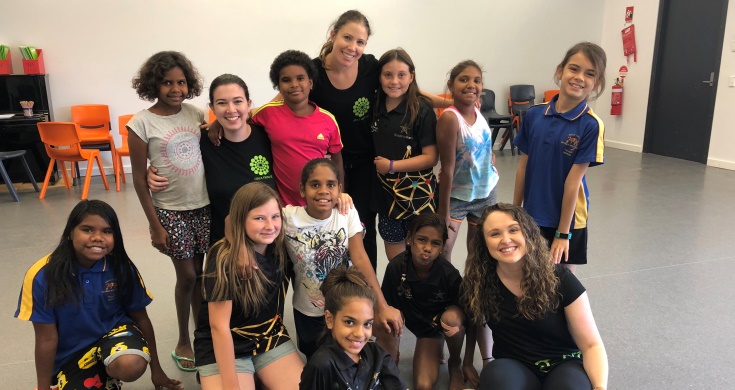 This was my fifth trip to Halls Creek, and although by now I'm more used to the landscape, the heat and the environment, every visit to Halls Creek brings new surprises and challenges.
On all of my previous trips I've been a dance instructor, but this was my first trip as lead music instructor which was a big change! It was a great professional challenge to chop and change the lesson plans sometimes either to extend the girls or to go back again over things we had done previously.
I loved getting to know the girls throughout the week, their strengths and weaknesses with singing and performing in front of others and encouraging them to push themselves beyond their comfort zone.
By the end of the week I saw so much improvement in the girls we worked with, not only in their musicality and their singing but also in their confidence, their leadership and their communication skills. They were really working as a team and having fun together which was great to see.
I see what we do with Girls from Oz as using the performing arts to empower, educate and broaden the minds of these young women; to make them realise their own self-worth, and I think that in a lot of ways there is no more tangible and 'real world' use for the skills learnt in the performing arts.
By Rosie Byth, g-oz Instructor, Halls Creek March 2018