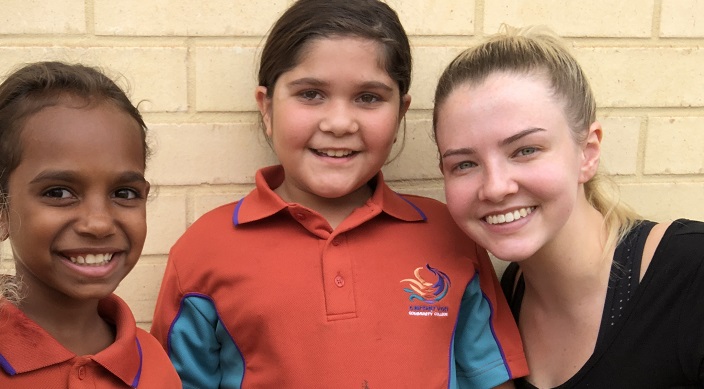 It was a week of new experiences, exciting developments and fantastic celebrations for the brilliant Girls from Oz in Carnarvon.
My name is Emma and I had the absolute privilege of attending the first trip to Carnarvon for 2019, and what a thrill it was. Accompanied by experienced g-oz Instructors, Jane and Shelley, I felt immediately welcomed into the team and it was fantastic to have their guidance and support for my first visit.
Carnarvon Community College has recently had a change in leadership with a new principal leading the school this year. We were excited to hear that the school will unveil brand new facilities later on in the year, including a Performing Arts Centre!
Throughout the course of the week, we worked with girls at both the junior and senior campuses (grade 3 to 12) in hour-long sessions. In these sessions we explored the theme of anti-bullying. This included examining our treatment of others, as well as celebrating all that it is to be female following International Women's Day on Friday March 8. At the conclusion of the week, we brought girls from all grades together for a performance at the primary school assembly. The girls performed confidently and should be extremely proud of themselves.
I'd like to express my deepest gratitude to both Jane and Shelley for developing my teaching skills in this new environment, the wonderful students and staff at Carnarvon Community College for their kind welcome, and finally the g-oz team for providing me with such an exceptional experience. My week in Carnarvon has enabled me to build character and have a greater appreciation for the impact that we as teachers can have on the lives of so many. I'll be back soon!
By Emma James, g-oz Instructor, Carnarvon March 2019