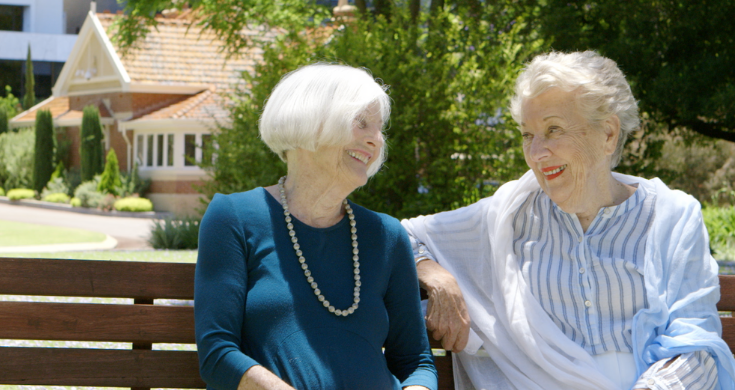 "I've got a friend.."
These were the words Wendy MacGibbon said to long-time friend of AGC Founder and g-oz Founding Director, Judith Curphey, over a phone call and is how the Girls from Oz program in Halls Creek was born.
Judith and Wendy met at school in Perth in the early 1940s and have been firm friends across the years – despite living in different countries for some periods of their lives and on different sides of our country for most of their 80 year friendship. While Judith pursued a career in music, Wendy was one of the first female university graduates in the sciences in WA. In 2009 Wendy was a member of the Zonta club in Perth and she had befriended a woman named Sciona Browne. At the time Sciona was living and working in Halls Creek as the manager of the Better Life Project being funded by the Department of Housing. Judith told Wendy about g-oz, Wendy told Sciona, Sciona called Nicole Muir, (g-oz Co-Chair) and hence it all began!
At the time of our pilot program in 2009 in Western Australia, much funding and effort was being put into engaging boys through sport-based programs such as Clontarf Football Academy, while the girls had been somewhat left behind.
While Halls Creek town elders were interested in our program and its aims, in the beginning they weren't convinced the program would last. They had seen too many programs roll into town promising great things, only to lose steam and disappear quickly.
Twelve years later, we have kept our promise to the Halls Creek community – gaining their respect and support in the process. As well as delivering our own content, we now partner with the Kimberley Language Resource Centre to include the local Aboriginal languages Jaru and Kija into our program delivery.
"It's marvellous the way I've seen it grow; The girls are getting more and more relaxed all the time and progressing, it's quite an exciting, wonderful organisation" says Wendy MacGibbon.
Read the g-oz story here
Watch Judith Curphey and Wendy MacGibbon talk g-oz: