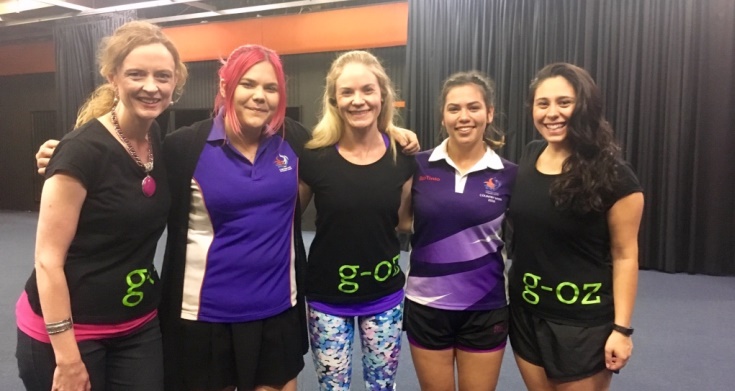 Janelle Anthony is a Master of Education Studies student, music teacher, tutor for the Australian Girls Choir, and mum living in Perth, Western Australia. On top of her busy life and career, Janelle has found time to volunteer for g-oz as an Instructor on two trips to Carnarvon, one in 2016 and one in 2017.
In a g-oz first, Janelle (left) decided to focus her Masters thesis on exploring the impact of participation in the 2016 Travel Program to Sydney on the perspectives and academic progress of the girls involved.
The qualitative study aimed to "listen to and reconstruct the student voice" and discover the influence of experiential learning through performing arts on students' "attitudes and perspectives towards school, personal confidence and future aspirations."
Janelle found many key themes emerged when interviewing g-oz participants in the Travel Program, including "positive emotions, engagement, relationships, meaning and accomplishment".  She asserts that the successful outcomes of the g-oz program were evident in many ways including a notable increase in school attendance, "[a] greater awareness of educational and career pathway options…[and] development in confidence and self-esteem through the transformative performance experience, which together empowers participants to dream about their futures in a more creative and assertive manner."
Following her involvement in g-oz performing arts intensives in 2017, Janelle had the chance to meet our Travel Program girls from Halls Creek when they were in Perth in November. She accompanied them on piano for their performance at the 100 Women Gala dinner and loved seeing the program in action after studying the outcomes of the previous year's program for Carnarvon girls.