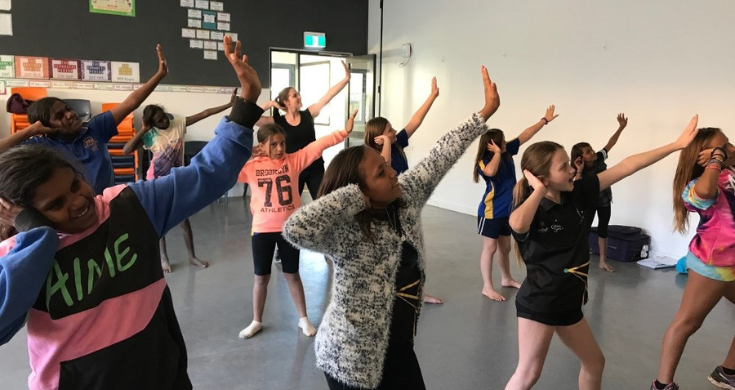 We are beyond thrilled to announce the total of this year's Giving Circle campaign; with an aim of $50,000, we've been overwhelmed by the breadth of contributions this year, from floods of $5 and $10 donations to those in excess of $10,000.
Managing to double our aim, we're so pleased to announce our final #BidyadangaandBeyond total is $103,182!
The campaign this year resulted in 43 active Giving Circles and we were delighted to welcome four new Coordinators.
Directors of the Australian School of Performing Arts contributed $10,000 to the campaign once again, and for the fifth time since 2017, the Sahathevan family in Melbourne will donate proceeds from their Paalam concert. This year the commitment from The Taste of India concert is for a donation of $15,000 from the event they'll hold on October 1 that also features the Australian Girls Choir.
In partnership with La Grange Remote Community School, we are eager to be commencing our Bidyadanga Community Program this month and we look forward to bringing some girls to Melbourne for our Travel Program in Melbourne in November, the first since 2019.
It will be great to contribute to the Bidyadanga community's long-term goals and work with them so that we can become a reliable, consistent presence in young girls' lives, like we are for so many across Australia.
We sincerely thank our Giving Circle coordinators for their innovative and energetic approach to fundraising. The generosity, commitment and of course the time taken to engage donors is genuinely appreciated.