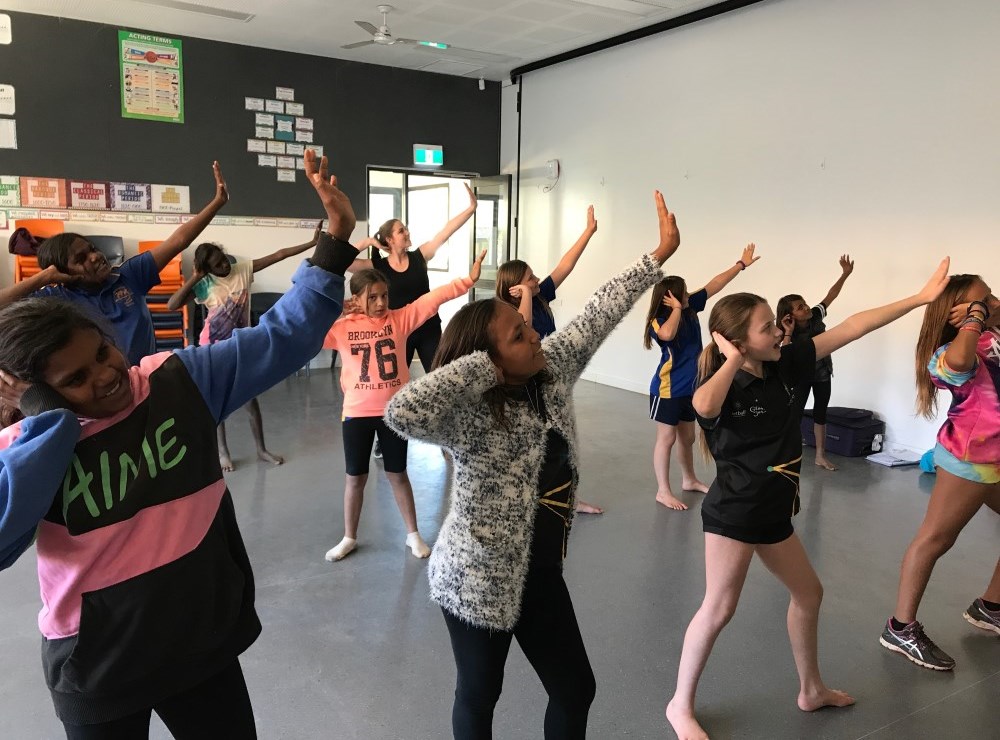 Girls from Oz is running a Giving Circles campaign aimed at raising $50,000 in five weeks (#50infive).
The money raised will fund a full year of performing arts education in Bidyadanga, the fifth and newest community for the organisation to work with. It will also enable some local girls to participate in a week-long Travel Program to Melbourne in November.
Based on the collective giving concept, giving circles are a group of like-minded people who pool their donations together so that their money effectively has more impact.
Girls from Oz (g-oz) created the first Giving Circles campaign in 2015, and they've been running every year since.  Since 2015, the campaigns have raised in excess of $400,000 to support the delivery of high quality performing arts education to children and young people in remote parts of the country who would not otherwise have access to such opportunities.
General Manager Kylie Lee-Archer says, "We've been delivering successful and engaging Community Programs in Halls Creek since 2010 and in Carnarvon since 2013 and we're committed to building on the achievements in these communities. We look forward to developing relationships with the remote community of Bidyadanga. We will work closely with the local community, shaping our classes and curriculum with the school, to ensure we're contributing to the community's long-term goals and that we can become a reliable, consistent presence in the young girls' lives, like we are for so many girls across Australia."
In partnership with La Grange School and the Bidyadanga Community, g-oz will introduce and deliver a Community Program (four week-long intensives in community), along with an annual Travel Program to a capital City, commencing in August 2022.
La Grange Remote Community School Principal Dan Walker also looks forward to the program and says, "If we enable the conditions for students in the most remote parts of Australia to explore their artistic passions, then we enable them to continue to explore who they are and who they want to be; strong, passionate people who know their power."