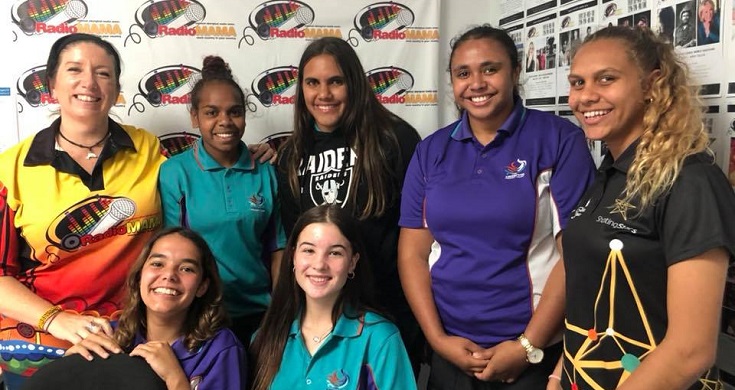 I am beyond grateful to have been able to join the fourth and final g-oz trip to Carnarvon this year. Having spent a week with the girls on the last trip in August, I was delighted to spot many familiar faces across the junior and senior campuses of Carnarvon Community College. Leading the trip was Program Director, Kylie Lee-Archer, with dance expertise from Rhiannah Boch.
At the primary school, girls in years 3 to 5 tackled new musical concepts through some entertaining singing games, and had a blast learning a dance routine to 'Can't Stop The Feeling', choreographed by Rhiannah. The year 6 girls were keen to embrace new challenges including singing in foreign languages as well as a mature lyrical dance routine to 'This Is Me'.
At the high school, the girls were buzzing with excitement to learn which students had been selected for the Travel Program. Ten girls from Carnarvon will join g-oz participants from Halls Creek and Lockhart River on a trip to Melbourne in November.
Kylie arranged for some of the senior participants to meet with Lucky at Radio Mama to chat about the g-oz program. It was so lovely to hear the girls speak in their own words about how they had noticed the program benefiting their lives, socially as well as musically. Listeners were also treated to a sneak peek of the song they had been preparing over the week, 'Seasons of Love', which they performed live on air!
I wish to congratulate Mackenzi, Haylie, Hana, Fifi, Shezari, Katana, Nelly, Lakisha, Latisha and Paige in their selection for the trip to Melbourne. They have displayed strong commitment to school and the g-oz program, and I have every confidence they will have an incredible journey. I can't wait to hear all about their adventures!