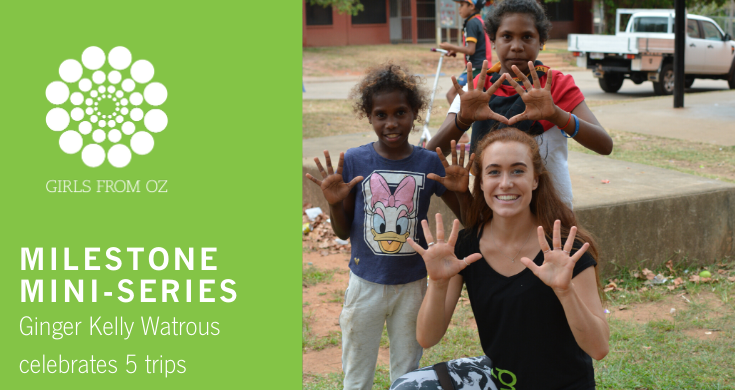 For our final piece of the Milestone Mini-series, we're celebrating Ginger's 5 trips with g-oz.
As an Australian Girls Choir alumni and talented performer, Ginger brings an infectious passion for performing arts education to our program.
What made you want to go on your first g-oz trip?
As an AGC Alumni, I was very familiar with the g-oz program and was eager to be involved in trips after I graduated. I experienced first-hand the positive impact of the program when my family hosted girls from Halls Creek, as a part of the g-oz Travel Program to Brisbane in 2016. Having access to performing arts and music training my whole life, I found it extremely upsetting to learn that due to the lack of resources and the remote nature of their communities, girls were returning to schools where performing arts wasn't a consistent part of their curriculum.
Whether their love for performing was ignited during a recent visit from g-oz, or has been a burning vocation since childhood like myself, I wanted to be able to share my knowledge, skills and passion for performing whilst inadvertently promoting and fostering positive female relationships. g-oz is just as much about bringing experienced and skilled instructors remotely to share their knowledge and enthusiasm for the performing arts, as it is about offering these girls role models and opportunities beyond school.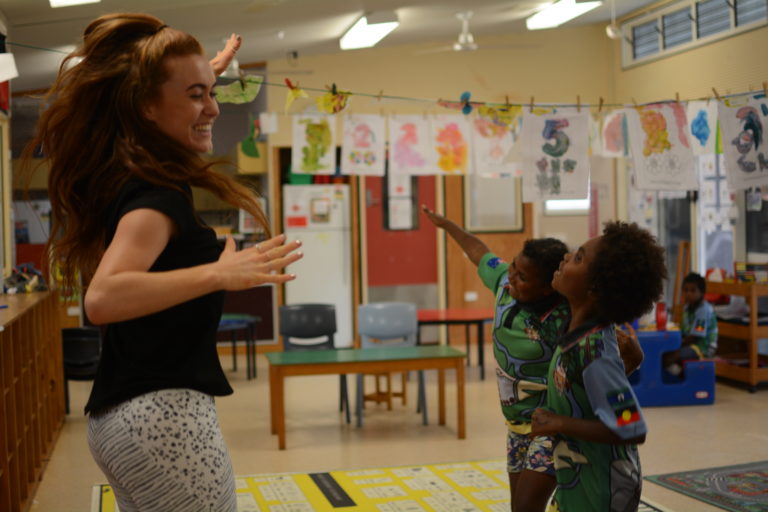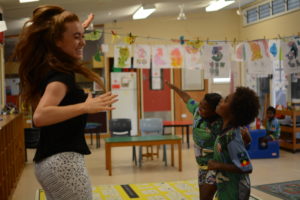 Ginger on her first trip to Lockhart River in 2017
Can you share one of your favourite g-oz moments?
Last November, I accompanied the g-oz Travel Program to Sydney and spent the week with girls from all three communities as they experienced all that the city had to offer. The week in its entirety is a definite g-oz highlight of mine, especially the culmination of the Travel Program where the girls performed alongside their AGC sisters at the Sydney Opera House. It was an incredibly emotional experience for me, watching the girls perform to an audience of close to six thousand – I will never forget the roar of applause that followed the girls' performance! It took me back to my own days as an AGC chorister to hear the squeals and buzz of excitement as they came bounding off stage, asking if they could do it all over again.
What would you say to someone who doesn't know about g-oz, but should?
It's difficult to explain the profound impact that g-oz has on these girls, and their schools and communities, without seeing the program in action. Luckily, g-oz is very active on social media so you can see exactly what the teams get up to each term, in each community. So get online and see what we're all about! It's an awesome cause, you won't regret getting involved – trust me!