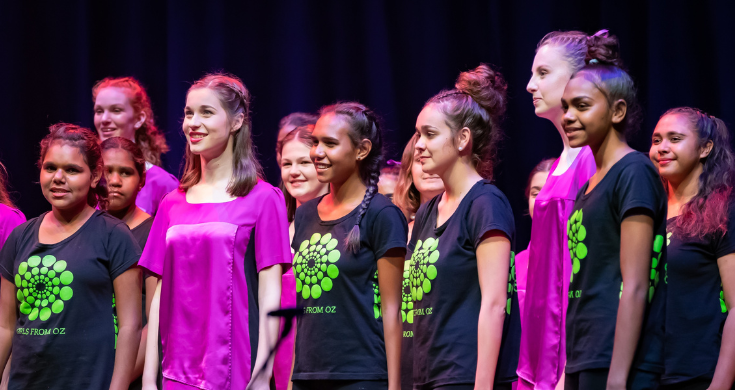 Charitable not-for-profit Girls from Oz (g-oz), and the Australian Girls Choir (AGC) are set to unite in song in support of Reconciliation.
National Reconciliation Week (May 27 – June 3) will see 12 senior choristers from the Australian Girls Choir participate in the Captivating Carnarvon Tour.
Based on the organisation's highly successful Travel Program where girls from remote communities spend a week in a capital city, this Reverse Travel Program will see AGC girls from Adelaide, Brisbane, Melbourne, Perth and Sydney travel to Carnarvon for a week of singing, dancing, performing and cultural learning.
The girls will spend the week rehearsing with senior g-oz students at Carnarvon Community College, taking workshops with local artists and spending some time on Country.
A Reconciliation Concert for the wider Carnarvon community will also take place at Gwoonwardu Mia Aboriginal Heritage and Cultural Centre, where the girls will perform National Reconciliation Week Voices for Generations song, From Little Things Big Things Grow by Paul Kelly and Kev Carmody.
Girls from Oz Chair, Nicole Muir AM says, "g-oz has been running Community Programs in Carnarvon since 2013 and we see this as a wonderful opportunity to have the young AGC leaders collaborate with the senior g-oz girls as a powerful sign in support of Reconciliation."
The Reconciliation Concert will take place at 5.00pm, Thursday June 1 at Gwoonwardu Mia Aboriginal Heritage and Cultural Centre, 146 Robinson Street, Carnarvon, WA.