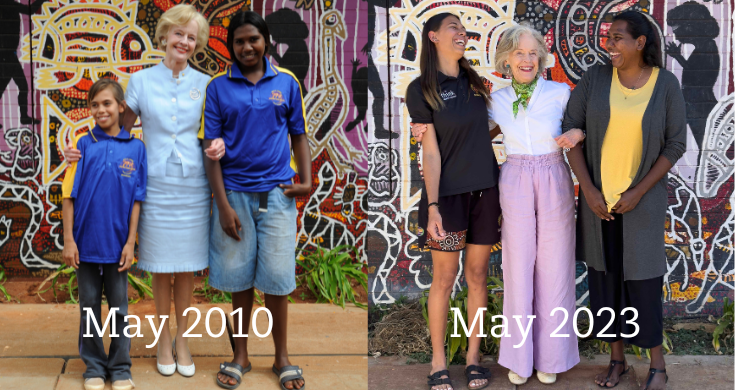 "I don't think I would have graduated, or maybe even attended school if it wasn't for g-oz."
We met Sophia Farrer in 2010, our first program year in Halls Creek. At that time, school was not a happy place for her. She was 11 years of age and g-oz sparked something in her that other educational experiences hadn't.
In the second community program week in Halls Creek in May that year, we boldly invited Australia's first female Governor General to travel to remote WA to see our work. Now our Patron, Dame Quentin Bryce AD CVO, had long been a friend of the Australian Girls Choir and was avidly interested in the dreams we'd sketched for Girls from Oz.
Kylie Lee-Archer, our General Manager, was leading a small team of keen AGC alumni and there was plenty of learning for us to do about teaching in a setting so far away from conservative, city based choir classes.  Quentin's day trip to Halls Creek included girl time where she settled in for a conversation with the girls about aspiration and education in our country.  The conversation ranged from the importance of attending school to a funny introduction to stockings when the girls pulled at them never having seen such a thing before.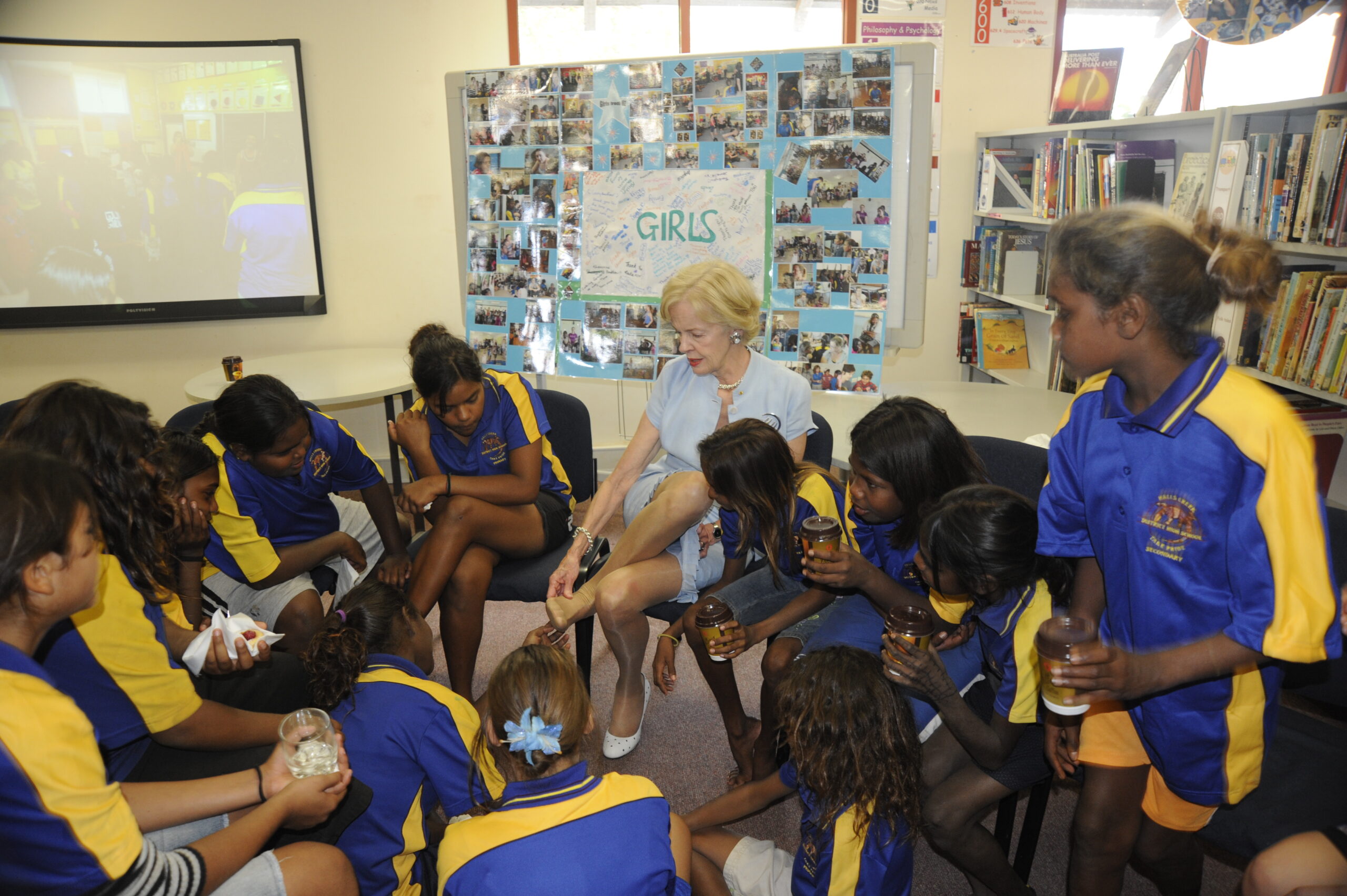 There are literally hundreds of stories involving Quentin and g-oz; her passion and deep commitment are incredibly valuable to us all.
Late last year our Chair, Nicole Muir AM, was chatting with Quentin and they hatched a plan to visit Halls Creek together. One of the wonderful aspects to their trip in May was re-connecting with Sophia and also Jenneille Martin.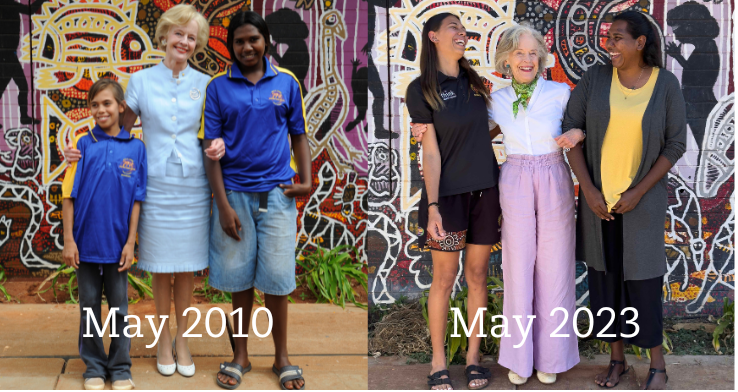 Both women travelled to Sydney with g-oz in the early days and Sophia was one of four girls who Quentin invited to a 'sleepover' at Admiralty House (residence of the Governor General).  They each are clear about the contribution that travelling and performing with g-oz made to their lives.
"g-oz brings out a lot in the young girls. They don't know what they have inside them until they get Girls from Oz to bring it out in them." – Jenneille Martin
"I think it was a safe place where everyone could just get together and be happy.. Having that safe place with my friends, with people who were building great relationships with others is what made me feel at peace. At first I would only come to school when Girls from Oz were at school. It then drew me to come into school and participate in my classes, helped me build my attendance up really well." – Sophia Farrer
As a young organisation, there were plenty of hopes and dreams back in 2010 and many of them have been realised when we hear young women tell us of their experiences.
Nicole Muir AM, Chair.